No matter what we're going through, positive music can make a difference to our mindset. By choosing to listen to inspired and uplifting lyrics written by Christian artists, we are filling our minds with words of affirmation and faith. These faith-fuelled playlists span genres and decades but are united with their focus on worshipping Jesus Christ.
Contemporary Christian Music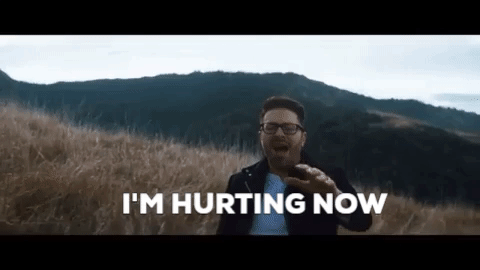 For Jesus-focused inspirational music, look no further than these Christian chart-topper playlists. There's something for every worshipper here and features the best new Christian music.
Curated by: SOZO Playlists
Tracks: 69 songs
Featured artists: Rand Collective, Chris Renzema, Gene Moore
Description: All of your favorite Christian tunes to keep you company during quarantine
Curated by: JOY Radio (CJYE)
Tracks: 20 songs
Types of artists: Tauren Wells, Lauren Daigle, Elevation Worship, Social Club Misfits, Colton Dixon
Description: Updated weekly with votes by Toronto's listeners, heard Saturdays at 5:00 PM (ET).
Curated by: Spotify
Tracks: 100 songs
Featured artists: Matthew West, River Valley Worship, Mosaic MSC
Description: Find what's fresh & buzzing in Christian & Gospel music right here each week!
Curated by: kate.crocco
Tracks: 24 songs
Featured artists: Amanda Lindsey Cook, The Belonging Co, UPPERROOM
Description: Author and mindset coach Kate Crocco created this playlist to accompany her new book, Thinking Like a Boss
Curated by: Spotify
Tracks: 80 songs
Featured artists: Tasha Layton, Danny Gokey, Tenth Avenue North
Description: Tune in here for new and current hits in Contemporary Christian music!
Dance/Pop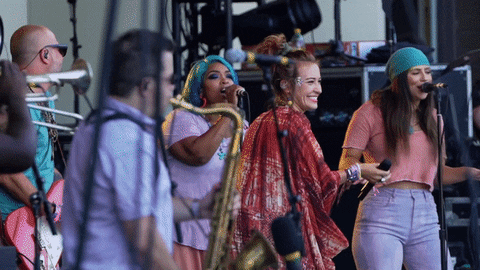 Whether you're looking for motivation to move your body or clean music to keep the energy up, these dance-focused playlists will deliver.
Curated by: Spotify
Tracks: 75 songs
Featured Artists: SEU Worship, Youngheart, Colton Dixon
Description: The ultimate mix of EDM, pop Worship and remixes! Discover tunes from artists defining the sound of now and tomorrow!
Curated by: Sarah Fernando-Bonus
Tracks: 532 songs
Featured artists: We Are Leo, Switch, Dillon Chase
Description: 500 party beats from EDM, pop, hip-hop and R&B contemporary Christian artists. New songs added weekly!
Curated by: massanthem
Tracks: 48 songs
Featured artists: Jon Bellion, Dupree, Landry Cantrell
Description: Monthly updated playlist of the best in Christian music right now, including for King & Country, Lauren Daigle, and more!
Curated by: Capitol Christian Music Group
Tracks: 40 songs
Featured artists: Toby Mac, Riley Clemmons, Social Club Misfits
Description: Grab your headphones and hit the ground running with your favorite mix of high energy tracks!
Folk/Indie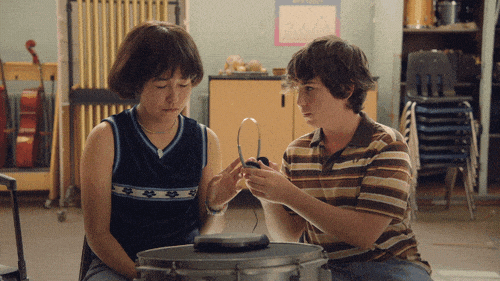 There are many Christian artists waiting to be discovered. These folk and indie playlists are a great place to find new favourite bands.
Curated by: Jayme Corsino
Tracks: 129 songs
Featured artists: Seeker & Servant, Starfield, The Royal Royal
Description: Where the Spirit of the Lord is there is freedom. A little bit of indie, folk, rock, electropop and the power of the Lord
Curated by: Kevin Hou
Tracks: 166 songs
Featured artists: Burlap To Cashmere, Citizens, The Dispatch
Description: Traditional folk and inspirational indie music performed by artists with Christian values
Curated by: Josiah Jorgensen
Tracks: 40 songs
Featured artists: Tow'rs, Daniel Dorman, Judah & the Lion
Description: The 40 best songs in Christian Folk music
Curated by: VERTICAL Playlists
Tracks: 60 songs
Featured artists: Citizens, Jonathan Ogden, Rivers & Robots
Description: Progressive, authentic, indie sounds mixed with faith, hope, and love
Hip Hop/Rap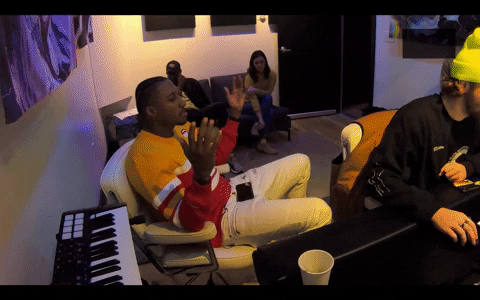 For edifying lyrics with a satisfying rhythm, these playlists highlight some of the best Christian hip hop and rap artists in the business.
Curated by: LSTNFND
Tracks: 17 songs
Featured artists: Derek Minor, Orijin, Lecrae, Sho Baraka, NF, Fresh IE, Eternia, Shad, Jon Corbin
Description: Collaborative playlist by Joy Radio (CJYE) in Toronto and LSTNFND music label.
Curated by: Jacob Buchanan
Tracks: 100 songs
Featured artists: Lecrae, Andy Mineo, Zaytoven
Description: Featuring popular Christian hip hop artists like Ty Brasel, Joey Vantes and KB
Curated by: LSTNFND
Tracks: 17 songs
Featured artists: Orijin
Description: Jam out to original music by our own Faith Strong Today Correspondent Orijin!
Kids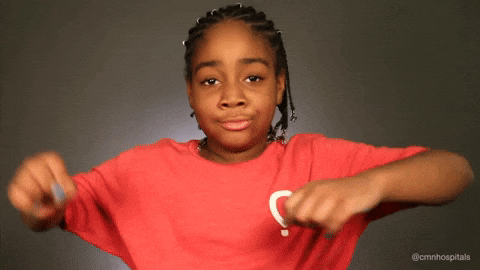 There are many child-approved worship songs available and these playlists have put them together for hours of enjoyment.
Curated by: Spotify
Tracks: 45 songs
Featured artists: KitdzTown Kids, Kids Praise Co., Capitol Kids!
Description: Get your kids singing with this Christian Kids playlist
Curated by: Becca Brave
Tracks: 606 songs
Featured artists: The Praise Baby Collection, Mark Baldwin, Worship Ensemble
Description: These soothing hymns and spirituals make wonderful songs to play for your baby
Curated by: Desiree Manny Martinez
Tracks: 804 songs
Featured artists: Hillsong Kids, VeggieTales
Description: Through fun and meaningful music, these songs teach kids about Jesus
Music for Contemplation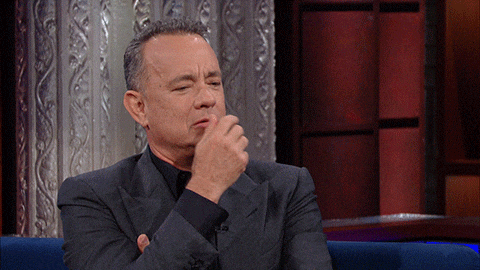 Whether you prefer relaxing instrumental jazz, traditional hymns or soothing piano worship, there are many options for contemplative music to restore your soul and settle your mind.
Curated by: bariajm04
Tracks: 94 songs
Featured artists: Keith Lancaster, Hallal Music, The ZOE Group
Description: Featuring vocalists who sing in a cappella style without instrumental accompaniment
Curated by: profimusic
Tracks: 77 songs
Featured artists: Selah, Voice Of Lee, Anthem Lights
Description: If you like "Worship Music" you should also follow our playlist "Best New Worship Music". Updated weekly
Curated by: David Gerlach
Tracks: 149 songs
Featured artists: Steffany Gretzinger, John Mark McMillan, Jess Ray
Description: These Christian songs are accompanied by acoustic guitars
Curated by: NelSonic 99
Tracks: 75 songs
Featured artists: Lauren Daigle, MercyMe, Elevation Worship
Description: A collection of Christian songs, all arranged and performed acoustically
Curated by: ritchie.family
Tracks: 112 songs
Featured artists: Chris Rice, Joey + Rory, Alan Jackson
Description: Spirituals and hymns have a special way of ministering to your heart while giving you faith and hope
Curated by: Chris Hiltz
Tracks: 125 songs
Featured artists: New Life Worship, Bethel Music, David Tolk
Description: Allow this calming music to complement your prayers and reflections of your faith
Curated by: Manny Yun
Tracks: 37 songs
Featured artist: Sam Levine
Description: All this relaxing instrumental jazz to inspire your heart and mind as you enjoy these familiar Christian songs
Curated by: Kevin Wilder
Tracks: 104 songs
Featured artists: Wade McNutt, The O'Neil Brothers Group, Mezzo Piano
Description: Enjoy these familiar Christian worship songs performed with piano
Rock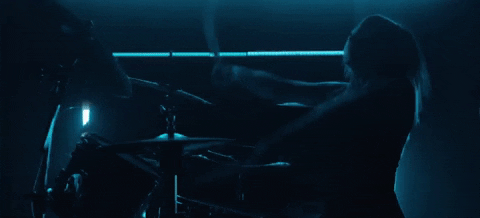 While many of the featured artists in these playlists also appear on the contemporary charts, these playlists highlight the best of alternative, industrial and metal rock.
Curated by: Jeff Scott
Tracks: 523 songs
Featured artists: For All Eternity, Demon Hunter, Fit For A King
Description: Jesus metal defined by its message
Curated by: Spotify
Tracks: 50 songs
Featured artists: War Of Ages, Futur, Thousand Foot Krutch
Description: Crank up the recent hits of Christian rock
Throwback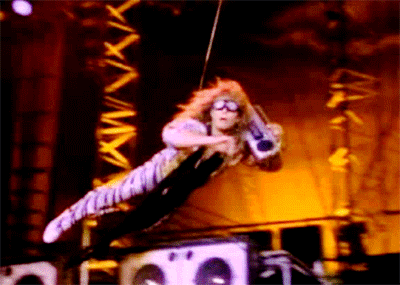 While new music has its place, there is always room for throwback nostalgia. These playlists highlight the most popular sounds of our Christian music history.
Curated by: Maranatha! Music
Tracks: 56 songs
Featured artists: Avalon, DC Talk, Steven Curtis Chapman
Description: Did you grow up listening to Christian Radio? Here are the hits from the 90's and 2000's that will forever be engrained into our heads!
Curated by: curlyhorsefreak
Tracks: 31 songs
Featured artists: David Crowder Band, Newsboys, Nichole Nordeman
Description: Enjoy these popular Christian worship songs from the early 2000s
Curated by: Spotify
Tracks: 100 songs
Featured artists: Lauren Daigle, Chris Tomlin, Matt Redman
Description: Spotify music editors' choice for the best Christian & Gospel songs of the past decade
Curated by: Spotify
Tracks: 50 songs
Featured artists: Cody Carnes, Kanye West, for KING & COUNTRY
Description: Spotify music editors' choice for the best Christian & Gospel songs of the year